Henrik Anker Rasmussen
M.Sc. in Computer Engineering
Copenhagen, Denmark
2nd November 1987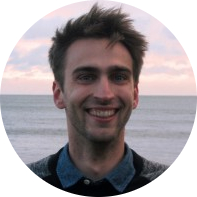 Creative and innovative computer engineer with more than five years experience in professional software development and strong interests in data analysis and visualization for the purpose of improving both end-user usability and to extract business intelligence.
Work Experience
Copenhagen, Denmark
08/2015 – 05/2016
Consultant
C#/MVC, MS SQL, JS/Angular
Building E-commerce solutions and web applications for danish corporations like Politikens Hus and Bisnode. While mostly focusing on backend developing some frontend experience was acquired.
Copenhagen, Denmark
03/2012 – 07/2015
Software Developer
C++, C#/WPF
Design and implementation of advanced inspection systems for medicine and glass industry including testing and documentation of the solutions that fulfills the high requirements in the industries. Writing product specifications and handling existing and potential customers was part of the job as well as installation trips around the world to countries such as Japan, India, Turkey and Malaysia.
Aalborg, Denmark
07/2011 – 02/2012
Software Developer
C
Implementation of a socket-like API for wireless communication through GSM on embedded devices.
Certifications
Microsoft: Programming in C#
Education
Master Degree
Aalborg Universitet
2009 - 2011
C++, Matlab, OpenCV, Linux
I attended a line of specialization called Vision, Graphics and Interactive Systems and was mostly focusing on image processing and data analysis using state of the art machine learning techniques. During my master thesis I developed a system for tracking people in indoor environments for the purpose of extracting customers movement statistics in shopping malls used for business intelligence.
Bachelor Degree
Aalborg Universitet
2006 - 2009
C, C++, Matlab, Linux
My bachelor was in Computer Engineering, and covered topics like advanced mathematics, numerical methods, computer science and basic electronics. In each semester a project was written in small teams where we applied theoretical knowledge to solve a concrete real world problem.